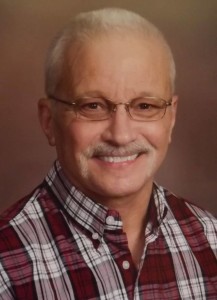 Paul Barksdale resides in Northport, Alabama.
He has truly been blessed with the opportunity to work as Facilities Manager of Alberta Baptist Church in Tuscaloosa since March 2005. There is nothing more humbling, that will bless your heart and your life more than keeping the House of the Lord in good working order. It's an honor to be, what I consider, a worship facilitator.
I have the honor and privilege of working with a sincere and Godly staff that truly care about me. It's a wonderful position that I sincerely enjoy and thank God above, more than words can express, for placing me there.
He is a Licensed Realtor (currently inactive) in the State of Alabama, formerly a Licensed Insurance Agent as well as a Certified Truck Driver CDL Inspector for the State of Alabama along with many other positions in his lifetime. He has lived in the Tuscaloosa area all his life.
Interests
Favorite Music, Artists, Genres: Gospel and oldies but not too old
Favorite Books, Writers, Genres: First and foremost, the Bible. Then, anything else that helps me improve the quality of life or my mind.
Favorite Movies, Actors, Genres: Fireproof, Facing the Giants, Flywheel, Remember the Titans, Top Gun, Days of Thunder
Favorite TV Shows, Actors: Religious channels, Discovery channel, The Learning channel, History channel, National Geographic channel
Favorite Places: The beach and camping out

Requirements and Responsibilities For Facilities Manager:
Ensures optimal functioning of building systems including mechanical, electrical, fire/life safety, and elevators. May manage a staff of employees in the maintenance of buildings and grounds. May oversee contractors for facility renovation project. May require a bachelor's degree and at least 5 years of experience in the field. Familiar with a variety of the field's concepts, practices, and procedures. Relies on experience and judgment to plan and accomplish goals. Performs a variety of tasks. Leads and directs the work of others. A wide degree of creativity and latitude is expected. Typically reports to a head of a unit/department.